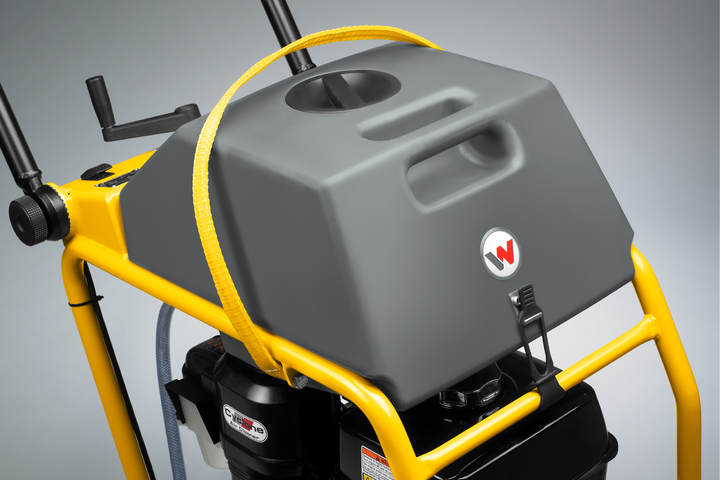 Large, easy-to-remove water tank
The large water tank offers a long, interruption-free work phase. This speeds up finishing work.
To top off the water, the tank can be removed very easily and carried by the handle. The large tank opening makes filling easy.
The Wacker Neuson floor saws all have the largest water tank in their respective performance range in comparison to the competition.